At first thought, many may think of coloring as a hobby or activity meant just for little ones, only something that children can enjoy. However, that couldn't be further from the truth! People of all ages can benefit from coloring, even seniors who live in one of the retirement homes in Vista, CA. Not only can you get in touch with your creative side and inner-child, but you can also find a whole host of benefits. In fact, adult coloring has been a popular and rising trend over the last several years thanks to its meditative properties. 
From relaxing the mind to helping sharpen fine motor skills, check out the five ways that coloring is a great activity for seniors! 
1.) Relaxes the Mind
Mental health is at the top of everyone's priority list, especially following up behind the global pandemic. Many may find it difficult to slow down and relax as they are feeling anxious or overwhelmed with everything going on in the world. This can be particularly true now that the holiday season is upon us. 
However, coloring can actually help with that! Read these three ways:
Forces you to be present.

Being in the present or in the moment can be difficult for some, our thoughts always on what's coming next or the next task on our list. If this is you or your senior loved one, know that coloring can actually help you to take your mind off your worries. Psychologists have even likened coloring to meditation, stating that they have similar benefits.

Coloring can actually relax the brain.

Whenever you focus on a simple activity, such as coloring, your brain can actually be at rest and take a break. While some people enjoy cleaning to find that sense of meditation, coloring is arguably a little more fun!

Be creative without judgement.

The best thing about coloring is that there is no right or wrong answer. You can be neat or messy, color the sky pink and ground purple – whatever you want, it's all yours! The point is to have fun and let your imagination run wild. 
2.) A Sense of Nostalgia
Coloring is a great activity because it brings about a sense of nostalgia, stirring up memories from a time gone past. Anyone can color, and there are no set of rules or anything to remember. This is especially important if you or your senior loved one has struggled with memory loss, as it is a treasured activity from their youth to remind them of a simpler time. With how easy it is to get all of the supplies, any senior in one of the retirement homes in Vista, CA can get started right away!
3.) Coloring is a Meditative Stress Reliever
From studies that have been conducted, coloring has been shown to be an activity that has an immediate, albeit short term, effect on reducing stress. If your senior loved one struggles with managing their stress, especially if they have dementia or Alzheimer's, coloring may be a great option for them! With any unease or anxiety they might be facing, having coloring books on hand could be able to go a long way with managing the symptoms.
Many coloring books out there feature repeating patterns, such as mandalas or other designs. Working on these can be especially therapeutic, as they require great focus and attention to details. Creative activities interrupt negative thoughts, which is similarly what happens during yoga or meditation. 
4.) Improved Motor Skills
Does your senior loved one struggle with mobility issues, including fine motor skills? If so, coloring might be a great way to reshape and hone those skills once again. It can also help to improve hand eye coordination as well as promote dexterity. If your loved one has suffered from a stroke or another medical condition that has left their hands not at their top form, coloring can be a fun means of gaining back some of that strength. 

5.) Make It a Social Activity
Rather than gathering around and watching TV with your friends at your retirement home in Vista, CA, instead choose to start a coloring circle. When hanging out with peers, this is a fun activity that can keep you talking and socializing for hours at a time. You can get feedback, give tips, and even exchange pieces when you're all done. 
Or, if you have a grandchild, this is a great way to connect and spend time together. Those memories are sure to last a lifetime, plus you will have wonderful keepsakes and mementos of your time spent coloring together.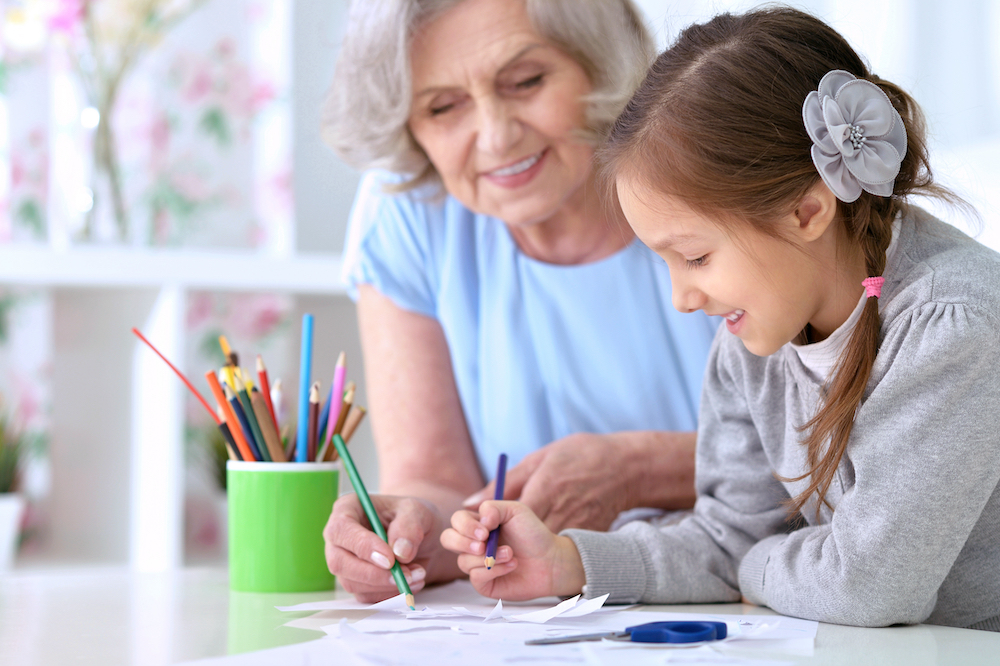 Activities at Shadow Ridge
Joining a retirement community that fosters these types of creative activities is incredibly important and should be one of the key things you look for when deciding on an assisted living facility. Here at Shadow Ridge, we are proud to offer our residents a whole wealth of activities and a robust calendar that keeps their minds and bodies active. 
For us, this also includes an activity titled 'Puzzles, Cards, Coloring, OH MY!'. This is a time where residents have multiple options of activities to do whether that is doing puzzles, coloring, playing cards, reading, listening to music, etc. This is available several times throughout each week, meaning that your senior loved one will have ample opportunity to participate in coloring as well as other stimulating games and activities. 
The Takeaway
If you're looking for a great gift to give your senior this holiday season, opt for an adult coloring book and a nice set of colored pencils or box of crayons, depending on their preferences. This simple activity has so many benefits. Between calming the mind and allowing you to enter into a meditative state, to improving focus and hand-eye coordination, coloring is a cheap and fun hobby that literally anyone can do regardless of age! 
If you or your senior loved one could benefit from this activity, don't be shy! Order a coloring book and get started right away.